GS Giants - Event Information
Event Name:
2021 BMW RA "The Game of Roads" Rally
Event Type(s):
Giant Friend Event

Description:
The Game of Roads Rally is RESCHEDULED for May 20-23, 2021
We tried. We really tried. With the majority of spring and summer rallies postponed due to coronavirus, we really wanted to hold our "Game of Roads" National Rally in the fall because we know the healing power of riding and coming together. Our hope was that by September, coronavirus was going to be sufficiently under control that we could hold a safe rally. Rally Chair Matt Smith and his team of volunteers had been working hard not only on all of the usual moving parts of a rally but also on the new realities of holding a rally during a pandemic, with contactless check-in, additional disinfecting protocols, and appropriate social distancing. Member Jill Veverka (a registered nurse) volunteered to help make sure that the rally was indeed safe.

As recently as last week we thought that we could make this happen. But a lot changed in just a handful of days and BMW RA President Sibley Poland called for an emergency Board meeting. It was decided unanimously that it would be irresponsible to potentially expose rally attendees (and the communities that they come from and travel through to get to the rally) to increased risk of catching and spreading the virus.

This was an extremely tough call to make, but is the right one under these exceptional circumstances. The good news is that you only have to wait until the Spring! It's in the same great location – the Smoky Mountain Event Center in Waynesville, NC. And with the same great roads and the same great club. Registration will remain open for the new dates.

For those of you who have already registered and would like to roll the rally fees over to next year, we have a beautiful present as a token of appreciation – a new BMW Riders Association neck gaiter. You can also request a full refund. Or, if you'd like to turn your rally registration fee into a one-time donation to the club, we'd greatly appreciate that too and send you a neck gaiter as a thank you. Look for an email with these options.

Thank you for your understanding. This was a really difficult decision to make but we feel that it's in the best interest of our members, rally attendees, vendors and partners, and the motorcycling community. Be well and stay safe.

– BMW Riders Association

---

…Morning dawns with a crispness that hints of the coming winter. It is the shortest riding season due to a plague upon the land. Yet they come on Bavarian steeds, compelled by a primal need, on their Ks and their Fs, their Gs, Cs, and Ses, and on their Rs with their fire-breathing ports projecting defiantly into the wind.
They come to this quiet valley nestled in smoky mountains to learn from sages and magicians, to outfit their steeds with glistening new farkles, to renew bonds with old compatriots, and to make new ones. But most of all, they come to ride, to feel the curvature of the earth, to lean into the unknown, to slay dragons and snakes, and to play the Game of Roads.


Game of Roads, May 20-23, Waynesville, North Carolina
SEPTEMBER MAY IS COMING…
Event Date:
5/20/2021 - 5/23/2021

Contact Person:
https://bmwra.org/national-rally-info/
Details:
Thursday
12PM: Gates open
7 PM: Hot Dogs with Bob's BMW
Friday
9 AM: Registration opens
10 AM: Vendor Marketplace opens
11 AM: Wunderlich America / Boxer2 Valve / Plam Werks facility tour and lunch (Click here to register)
5 PM: Vendor Marketplace closes
7 PM: Registration closes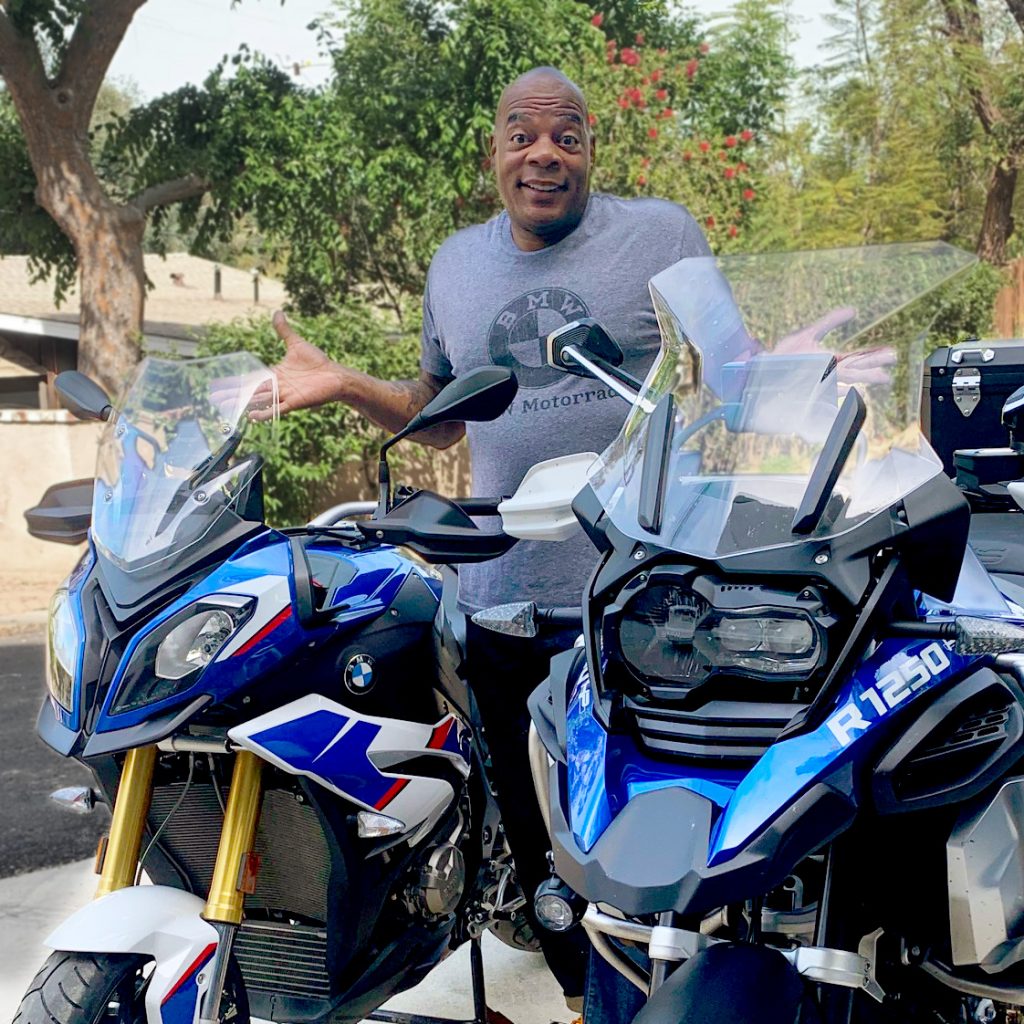 Saturday
9 AM: Registration opens
9 AM: Vendor Marketplace opens
12-3 PM: Moto Games
5 PM: Vendor Marketplace closes
5 PM: Vendor Marketplace closes
6 PM: Closing Ceremonies
8 PM: Comedy Night with Alonzo Bodden
Sunday
12 PM: Gates Close